So, what if the first gig was a glorious mess, it was a success for what it was.
How could it be bettered? Well we'd get an audience in, and have a proper gig being tweeted live over the internet.
Best place to do this? The Edinburgh Fringe.
A Flaky internet connection, a room with the temperature of a sauna, and pressing time constraints couldn't stop the gig. A unique night was had by all, and shared with many over the internet.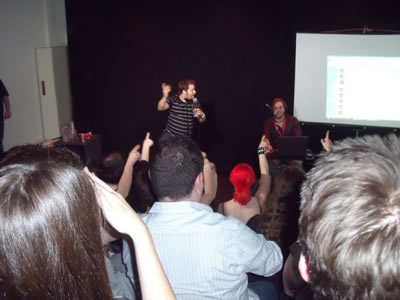 Find Out - the transcript's below:
TRANSCRIPT OF AUGUST 19th 2009